I arrived in Hawaii the weekend before the first day of school in August super excited for this new adventure. I flew in from Kentucky with both my parents and we lived in Waikiki.
But suddenly, during dinner at a local Thai restaurant, I started crying. I was afraid. The fear of being so far away from home and starting my whole life out here again running ran through my head.
Looking back now, this moment seems a bit silly because mMoving from Kentucky to Hawaii was one of the hardest decisions I've ever made, but it was also the best decision I've ever made. Hawaii has given me a new perspective on life. It was scary and there were some difficult moments, but I would revisit the choices I made every time. This will be a highlight of my life and I can look back on this time and be grateful that I made the decision to move.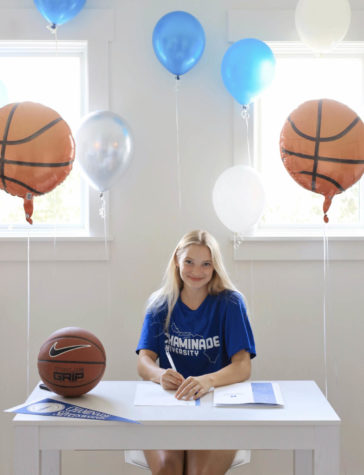 However, in the first two weeks of the semester I regretted coming here. I was very homesick. I'm from Hebron, a city of less than 7,000 in northern Kentucky. I grew up wanting to get out of my city and comfort zone. Every day felt exactly the same and I've been going to school with the same people since preschool. I longed to see the world and create a new life.
Hawaii has always been a place I wanted to visit, but I never had the opportunity to come here. I didn't have time to visit while recruiting to play basketball here, so I had to base my decisions on my interactions with coaches and players over the phone. The manager made me feel welcome and wanted me to decide to sign unseen with Chaminade.
That's when the fear set in. What if I don't like it? What if it's not what I thought? What if I'm having trouble meeting people? Am I getting homesick? Kentucky and Hawaii are six time zones apart and over 4,000 miles apart. This meant communicating with my parents and even being able to watch my basketball games would be difficult.
When I was on campus, I was still scared. As I sat in my dorm room with my parents on the way home, I wondered why I felt I needed this big change. It took about a week or two for me to start enjoying everything and where I was. I slowly started meeting people and showing myself more and I was able to see how the campus and life worked.
Once I got used to the new lifestyle, the people and the sport, any fear I had at first was gone. The best part of my Hawaiian experience so far has been the friends and people I've met on the island. I feel like part of a big family and have been hugged by everyone.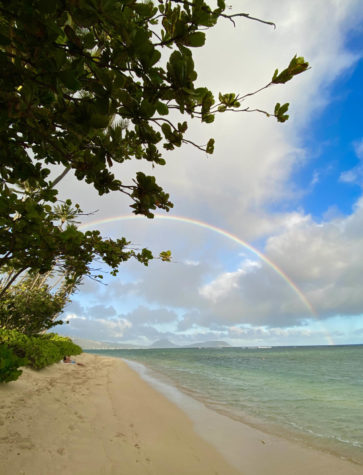 My teammates are like the sisters I never had. They showed me the natural beauty of the island and all the great local spots. I was greeted warmly by the locals and am so proud to live and go to school in Chaminade. Every time I put on my basketball jersey, I want to be able to do the school and the island proud.
Some people never leave the house, and that's totally fine. In my case, an extension was necessary. There is always an option to return home if things don't work out. Why not take a chance and see what else the world has to offer?
I went from fear and anxiety to the happiest I have ever been in a matter of months. Doing what is best for your own personal growth, even if it means giving up everything you know, can lead to some of the greatest growth you will experience. I've learned to appreciate the city I come from, but I know I want more than it can offer. Hawaii taught me so many life lessons and I will Be eternally grateful for that. I can't wait to continue this journey and absorb the enduring beauty of Hawaii.